Press Release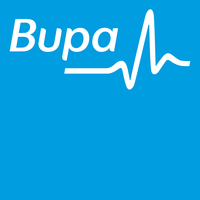 PGA & BUPA ALLIANCE
2015-11-12
Thanks to PGA's recently announced alliance with BUPA, members of the PGA, their families and employees families are now eligible for significant savings on their health insurance.
This unique Corporate Health Insurance Offer is available to PGA members by quoting your PGA membership. The health insurance policy does not need to be paid by the employer - it is paid by the individual or family and any employee can apply for the benefit simply by quoting your membership number.
BUPA's Corporate Health Insurance Offer for PGA members can save you significantly - a saving of over $650 for one year's worth of health insurance cover for some!
Benefits for switching to BUPA also include:
- Get peace of mind, with 60% – 100% back (depending on the level of your extras cover) for selected services at Members First providers*
- Gap free dental and physio for kids up to the age of 25 at Members First providers **
- Enjoy the benefits of an extensive network of dental, optical, physiotherapy and chiropractic providers
- Keep your mind and body active with some great member discounts including gym memberships, movie vouchers and theme park entry. Visit www.bupa.com.au/memberexclusives for more information
- No waiting periods for services you were covered for with your previous health insurer #.
BUPA's consultants are here to help you. If you would like to find out more, request a call back by visiting www.bupa.com.au/callmeback Alternatively, please contact PGA for an enquiry form to fax to 08 9226 1195 or email Renee.Easey@bupa.com.au.
News
2023-04-11

Important Industry Survey on Live Sheep Exports from WA Producers
read more >>

2022-07-17

PGA Podcast on Biosecurity threat posed by Foot & Mouth Disease
read more >>

2020-06-12

Tier 3 Railways Need to be Economically Viable
read more >>
CONTACT INFORMATION
POSTAL ADDRESS

PO Box 889
West Perth
Western Australia 6872

PHONE

(08) 9212 6900