Press Release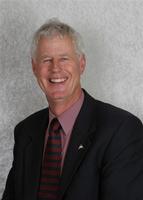 PASTORALISTS URGED TO NOT COMPLY WITH FOI
2014-10-23
The Pastoralists and Graziers Association (PGA) is urging pastoralists to not agree to the release of their confidential information following a FOI request from Shadow Lands Minister Chris Tallentire.
'It is clear that Mr Tallentire does not have an understanding of pastoral leases; especially the lease renewal process which began in 1995 under then Liberal Minister Doug Shave and was progressed by Labor Planning and Infrastructure Minister Alannah MacTiernan," PGA President Tony Seabrook said.
"Pastoralists have been offered by the Government a renewal of their lease over a 20 year legislative process, which included complying with detailed and specified conditions," he said.
"For a Member of the Opposition to attempt to derail this process through trying to release a four year old inter-departmental desk top review is not only naive, but shows a complete lack of understanding of the West Australian pastoral industry."
"Perhaps Mr Tallentire should spend time engaging with actual pastoralists and work with them to assist with the viability of the industry, rather than embark on a scaremongering campaign designed to derail the renewal process," he said.
News
2023-04-11

Important Industry Survey on Live Sheep Exports from WA Producers
read more >>

2022-07-17

PGA Podcast on Biosecurity threat posed by Foot & Mouth Disease
read more >>

2020-06-12

Tier 3 Railways Need to be Economically Viable
read more >>
CONTACT INFORMATION
POSTAL ADDRESS

PO Box 889
West Perth
Western Australia 6872

PHONE

(08) 9212 6900