Press Release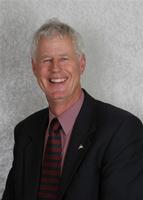 PASTORALISTS CALL FOUL ON FOI DECISION
2015-03-30
Western Australia's leading agricultural lobby group, the Pastoralists and Graziers Association (PGA) has denounced the decision by the Freedom of Information Commissioner to release pastoralists' private and confidential information to Labor shadow lands minister Mr Chris Tallentire MLA.
"We are disappointed that the FOI Commissioner will allow the public release of private information obtained from pastoralists' confidential Annual Returns and Rangelands Conditioning Monitoring Reports," PGA President Tony Seabrook said.
"The PGA remains strongly opposed to the release of this information contained within two Department of Agriculture reports on the condition of pastoral rangelands and will be meeting with the Minister for Agriculture to ensure that the future release of pastoralists' private and confidential information can only occur with their written consent."
"The fact that both reports have been discredited by the Government due to the numerous inadequacies and deficiencies contained within them is little consolation to the affected pastoralists who continue to have their private rights trampled on by Mr Tallentire," he said.
News
2023-04-11

Important Industry Survey on Live Sheep Exports from WA Producers
read more >>

2022-07-17

PGA Podcast on Biosecurity threat posed by Foot & Mouth Disease
read more >>

2020-06-12

Tier 3 Railways Need to be Economically Viable
read more >>
CONTACT INFORMATION
STREET ADDRESS

Ground Floor, 28-42 Ventnor Ave
West Perth
Western Australia 6005

POSTAL ADDRESS

PO Box 889
West Perth
Western Australia 6872

PHONE

(08) 9212 6900

FAX

(08) 9485 0299