Press Release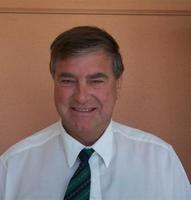 PASTORAL PROTEST OVER BIG RENTAL INCREASES
2009-06-02
The Pastoralists and Graziers'

Association

has made an eleventh hour call on the Barnett Government to change WA's pastoral rents system ahead of massive increases pending on July 1.
PGA President Rob Gillam said pastoralists were about to receive pastoral rental notices showing increases of a minimum of 100% in the Southern rangelands, ranging through to nearly 550% in the Kimberley. He said the increases were on top of an average 60% increase in rentals in 2004.
"Increases of this size would see annual rentals in the Kimberley leap from $10,000-$30,000 to more than $100,000 at the top end and would render many long term, family pastoral businesses unviable," Mr Gillam said.
"This will be the third major rise since 1999 when rentals were changed to five% of unimproved valuations for rangelands, as set by the Valuer General's Office."
"Steep increases in property value in recent years have occurred in the southern rangelands, influenced by city investors purchasing pastoral leases for lifestyle and in the Kimberley where MIS and other city-based tax investment schemes have grossly inflated pastoral values."
Mr Gillam said the PGA had appealed to Lands Minister Brendon Grylls and Agriculture Minister Terry Redman to install a pastoral lease rental system based on a similar 'rate in the dollar' criteria as used for vermin and Local Government rates.
"The current system makes no allowances for drought or low livestock and wool prices and will continue to produce serious rating anomalies in our key pastoral regions."
"We need a fair system to ensure that rents are commensurate with earning capacity and continue to encourage pastoralists to carry on the successful environmental and rangeland monitoring systems they have developed over the past few decades."
News
2023-04-11

Important Industry Survey on Live Sheep Exports from WA Producers
read more >>

2022-07-17

PGA Podcast on Biosecurity threat posed by Foot & Mouth Disease
read more >>

2020-06-12

Tier 3 Railways Need to be Economically Viable
read more >>
CONTACT INFORMATION
POSTAL ADDRESS

PO Box 889
West Perth
Western Australia 6872

PHONE

(08) 9212 6900