Press Release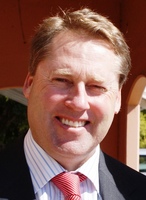 ORGANIC STANDARDS REVEALED
2011-02-21
In a letter last week commenting on the Stephen Marsh organic conundrum, it was stated that organic producers affected by Queensland flooding will have their certification revoked for any products that are found to be contaminated.
Indeed, NASAA's standards, (Section 3.2) back this up, but also say:
"Even where evidence of GMOs is not detected in finished organic product, the deliberate or negligent exposure of organic production systems or finished products to GMOs is outside organic production principles."
In Marsh's case, no GM canola has been detected in finished organic product.
As for deliberate or negligent exposure, that standard is directed at organic producers to deter them from cheating the system. It is alleged that Marsh's neighbours' swathed GM canola was blown more than one kilometre. If true, this was an act of nature. Nobody deliberately placed it there.
The same letter stated, "Organic certification of agricultural produce is currently the only guarantee one has as a consumer that the food is grown without chemicals."
Once again, from NASAA's own standards (Section 3.1):
"This Standard cannot guarantee that produce certified as organic will be completely free of residues. Small residues of contaminants are found virtually everywhere on earth and products may be subject to contamination from air, water and soil."
Why is the standard for the presence of a legal, safe product (GM) higher than for all other "contaminants" including verboten chemicals?
Stephen Marsh need not have been decertified. One must then ask the question. Why are innocent, honest producers such as the Baxters being attacked?
News
2023-04-11

Important Industry Survey on Live Sheep Exports from WA Producers
read more >>

2022-07-17

PGA Podcast on Biosecurity threat posed by Foot & Mouth Disease
read more >>

2020-06-12

Tier 3 Railways Need to be Economically Viable
read more >>
CONTACT INFORMATION
POSTAL ADDRESS

PO Box 889
West Perth
Western Australia 6872

PHONE

(08) 9212 6900