Press Release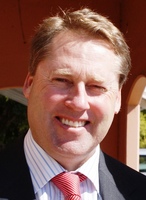 ORGANIC PRODUCERS MORE EQUAL THAN OTHERS?
2011-01-10
Since the introduction of Genetically Modified (GM) technology last century, over a billion hectares of GM crop have been harvested and marketed. All of the produce from those hectares has entered the market without a single verified adverse impact on human health or the environment. More than a trillion meals with GM content have been consumed without a single audited adverse health event.
In Kojonup, WA, it is alleged that an organic farmer has suffered severe economic damage by his neighbours growing GM crops.
Have the neighbours grown a crop in which there is a presence of dangerous material? No.
Is there a presence of any of the neighbours' material (dangerous or not) in the organic farmer's canola? No.
Has the organic farmer's crop suffered any yield damage as the result of GM canola next to his farm? No.
Is there a significant level of canola seed of any type in the organic farmer's just-harvested products? As far as we can tell, there is no real instance of contamination….not even at the levels established under existing liability laws as they relate to the growing of GM canola.
Our organic farming friend is being badly advised about the meaning of private property rights and the benefits they bring to society. In fact, the organic farmer is claiming a right to exercise a veto over the production techniques that his neighbours wish to employ.
The neighbours' seed has been approved by Federal and State governments as safe for human health and the environment. The neighbours have adopted GM technology because they believe it benefits their farming system.
Adopting better technology and innovating have always been the source of advances in agricultural productivity. Around the world, producers feed twice as many people off the same area of arable land now as we did 40years ago.
The ridiculous standard of liability that the organic farmer wishes to impose on his neighbours would mean the end of all progress in WA agriculture.
If blame must be apportioned, it should lie with the organics industry for wasting the productive potential of good land by persevering with obsolete farming methods. "Organic" producers will make no contribution to the increased production required from every acre to satisfy the food needs of the world's expanding population.
News
2023-04-11

Important Industry Survey on Live Sheep Exports from WA Producers
read more >>

2022-07-17

PGA Podcast on Biosecurity threat posed by Foot & Mouth Disease
read more >>

2020-06-12

Tier 3 Railways Need to be Economically Viable
read more >>
CONTACT INFORMATION
POSTAL ADDRESS

PO Box 889
West Perth
Western Australia 6872

PHONE

(08) 9212 6900