Press Release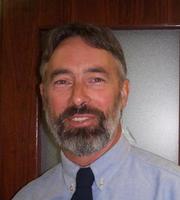 OPTION 3 ON OJD SAYS PGA
2011-10-07
The Pastoralists and Graziers' Association (PGA) is supporting an enhanced Option 3 for the National Ovine Johne's Disease (OJD) program following a detailed review of the Discussion Paper for the Future National Management of OJD 2012-2017.
PGA Livestock Committee Chairman Digby Stretch said that Option 3 was the best result not only for producers but for the WA and national sheep industry.
"An enhanced Option 3, which embraces abattoir testing and focuses on research will provide a better understanding of OJD in Western Australia," Mr Stretch said.
"OJD can seriously affect flocks in some areas and this option will provide a proactive approach in the future management of the disease, rather than continuing to enhance the stigma of the disease through an isolation policy."
"The suggestion of a two area model, which establishes protected and management areas through a zonal system based on abattoir testing is just not a practical way to manage OJD," Mr Stretch said.
"What is needed is a system which rewards and recognises what producers do to combat the disease, not one which is based on where a farm is located."
"It is up to individual producers to take a leadership role in managing OJD, rather than allowing Government bureaucrats to enact further regulation to the detriment of growers and the industry."
News
2023-04-11

Important Industry Survey on Live Sheep Exports from WA Producers
read more >>

2022-07-17

PGA Podcast on Biosecurity threat posed by Foot & Mouth Disease
read more >>

2020-06-12

Tier 3 Railways Need to be Economically Viable
read more >>
CONTACT INFORMATION
POSTAL ADDRESS

PO Box 889
West Perth
Western Australia 6872

PHONE

(08) 9212 6900