Press Release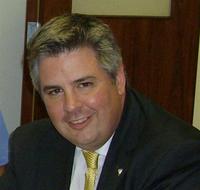 NFF CHANGES POSITION WITH CLIMATE
2009-12-02
The National Farmers Federation has shown its inability to take a position on the Carbon Pollution Reduction Scheme after throwing support behind the Coalition's rejection of the ETS in the Senate according to the Pastoralists and Graziers Association of WA (Inc).
"The NFF has changed its position on the CPRS so many times that it could be the only evidence of man made climate change," PGA Economics Policy Director Sheldon Mumby said today.
"Before the Senate vote occurred, the NFF were supportive of Labor's deal with Malcolm Turnbull based on a commitment that agriculture would be excluded and farmers would be rewarded for reducing emissions."
"However agriculture was never included in the scheme, nor was it able to be under the Kyoto carbon accounting rules."
"The exclusion of agriculture from emissions trading merely means that farmers will not need to buy permits or report their emissions. It does not mean that they will be exempt from higher fuel, fertilizer and chemical costs."
The Kyoto carbon accounting rules expire in 2012 and treat natural and man made emissions the same. Thus carbon stored in soils, pastures crops cannot be counted towards Australia's targets and efforts by farmers to reduce their emissions would not help Australia in meeting any international targets.
"The NFF has been pushing for carbon sequestering provisions while knowing it would never be accepted on an international scale."
"Farmers are not interested in half baked populist rhetoric. They want clear coherent policy which will assist them in producing food."
"One can only imagine what the NFF's position will be when the Government reintroduces the scheme in February."
News
2023-04-11

Important Industry Survey on Live Sheep Exports from WA Producers
read more >>

2022-07-17

PGA Podcast on Biosecurity threat posed by Foot & Mouth Disease
read more >>

2020-06-12

Tier 3 Railways Need to be Economically Viable
read more >>
CONTACT INFORMATION
POSTAL ADDRESS

PO Box 889
West Perth
Western Australia 6872

PHONE

(08) 9212 6900