Press Release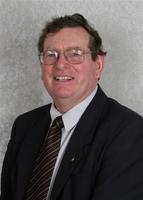 NFF BACKING WRONG HORSE
2011-08-24
19th Century author Alexander Pushkin, once observed that "where there was a trough there would be pigs".
The NFF's slathering response to the Government's Carbon Farming Initiative and the Carbon Dioxide Tax that will soon be legislated and from which the revenue will be generated to fund the CFI, demonstrates the astuteness of Pushkin's observation.
But in the rush to get their own snouts in the trough the NFF has sold out its agricultural and rural constituency.
Like Albanese, the NFF displays nothing but contempt for all those rural citizens who supported the anti carbon tax message that the Convoy of No Confidence took to Canberra only this week.
Rural people do not want the Carbon Tax as they know it will drive up their business and living costs, ultimately impoverishing everyone - everyone except those few who, like the NFF, for their services will be first in line at the trough. Every carbon farming payment will be a guaranteed certificate of confiscation for some body else, as the real world market value of any given quantity of sequestered carbon dioxide is zero.
The NFF has endorsed a scheme where farmer Peter will rob farmer Paul thinking they will have the support of Peter, but in reality in this race to the bottom the NFF has dealt away both their futures.
By how much will the temperature fall and when, we ask the NFF. In what favourable way will the weather be modified and where? And what is the problem with trace amounts of C02 in the atmosphere when thousands of experiments have demonstrated that plant life thrives in the presence of elevated CO2 levels?
It's horrendous enough that the insulated politicians in Canberra think it's a good idea to wreck our economic base but how corrupt is the system when those who claim to represent our economic interests have such enthusiasm for ruining and betraying us simultaneously.
News
2023-04-11

Important Industry Survey on Live Sheep Exports from WA Producers
read more >>

2022-07-17

PGA Podcast on Biosecurity threat posed by Foot & Mouth Disease
read more >>

2020-06-12

Tier 3 Railways Need to be Economically Viable
read more >>
CONTACT INFORMATION
POSTAL ADDRESS

PO Box 889
West Perth
Western Australia 6872

PHONE

(08) 9212 6900