Press Release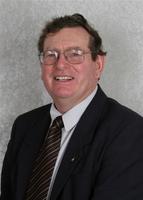 NFF 'CARPET-BAGGING' OVER CPRS - WA FARM LOBBY
2009-11-18
A WA Farm lobby group has attacked the National Farmers' Federation for its on-going 'indulgence' with CPRS.
Mr Leon Bradley, Climate Change spokesman for the Pastoralists and Graziers Association said the NFF was collaborating with the Rudd Government to make farmers pay for their emissions, despite a recent agreement between the Government and the opposition to permanently exclude agriculture from CPRS.
"The NFF has been claiming victory for an exemption for agriculture that was already in place."
"They have excluded agriculture from the CPRS table, but farmers will be on the menu."
"The real truth was revealed by Penny Wong this week when she publicly declared there would be no 'safe haven' from CPRS - even for farmers."
Mr Bradley said Australian farmers and their capacity to provide food for the globe were under increasing threat from the colossal consequences of energy rationing.
"People are generally unaware that many 'deep greens' want to slash world population. What better way than to disrupt the manufacture of fertiliser?"
"Even though farmers may be technically exempt from Australia's emissions scheme, local fertiliser manufacturers will be forced to buy permits for $20-$40/tonne and they will shut down, forcing farmers to buy overseas product at much higher cost."
"Half of the world's food production is dependent on manufactured fertiliser. Cutting fertiliser use will directly increase global hunger, placing up to an extra one billion people at the risk of malnutrition and starvation."
Mr Bradley said the early involvement of the former New Zealand Government in an Emissions Trading Scheme was a stark pointer for Australia.
"It has been calculated that by 2012, the people of New Zealand will be required to pay Russia $2billion in 'penalties' for failure to comply with their Kyoto obligations."
He said the NFF was playing a dangerous game in assuming there would be enough money in the 'ETS pot' to adequately compensate Australian farmers.
News
2023-04-11

Important Industry Survey on Live Sheep Exports from WA Producers
read more >>

2022-07-17

PGA Podcast on Biosecurity threat posed by Foot & Mouth Disease
read more >>

2020-06-12

Tier 3 Railways Need to be Economically Viable
read more >>
CONTACT INFORMATION
POSTAL ADDRESS

PO Box 889
West Perth
Western Australia 6872

PHONE

(08) 9212 6900