Press Release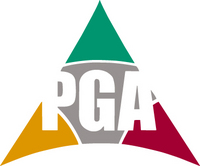 Live Export Industry Forum to be Held This Friday 1 July in Katanning
2011-06-27
Live Export Industry Forum to be Held This Friday 1 July in Katanning
The PGA has been actively involved in negotiations to restart the live export of cattle to Indonesia.
Following the success of the PGA Industry Forum held in Geraldton on Friday and the Kimberley Industry Forum in Broome earlier this month, the PGA is coordinating a similar event in Katanning this Friday 1 July to keep the pressure on the Federal Government to overturn the ban on Live Exports to Indonesia.
We look forward to you supporting this with your attendance.

See below for full details:
NOTICE OF MEETING
LIVESTOCK SHIPPING BAN TO INDONESIA
INDUSTRY FORUM - KATANNING
THIS FRIDAY 1 JULY 2011
WHERE: KENNEDY BUILDING, behind KOBEELYA CONFERENCE CENTRE,
Corner Kobeelya Ave and Brownie St, Katanning
1pm to 2.30pm INDUSTRY FORUM MEETING (Open to Media)
2.30pm to 3 pm SMOKO
3pm to 4.30 pm RESOLUTION / WHERE TO NOW SESSION
5.00 pm SUNDOWNER AT THE KATANNING HOTEL
All times indicative
This is about the LIFE OR DEATH of the live export industry in Australia. OUR LIVELIHOOD!
This industry wide forum will include shared participation and input from pastoral and agricultural families, pastoral and agricultural industry employees, Aboriginal pastoral groups, pastoral and agricultural companies, PGA, ILC, livestock agents, exporters, road train operators, contractors, helicopter companies, politicians, town businesses, shires, government agencies, MLA and the media.
Contacts:
Digby Stretch, PGA Livestock Chairman Ph 9833 7521 or Mb 0428 540 521
Bindi Murray Ph 9862 5041 or Mb 0409 347 299
Rob Gillam, PGA President Ph 9927 5026 or Mb 0427 275 026
PGA Office 9479 4599
Ian Randles, PGA Livestock Executive Officer Mb 0409 376 586
Media Contact - Sheldon Mumby, PGA Media Coordinator Mb 0427 125 478
News
2023-04-11

Important Industry Survey on Live Sheep Exports from WA Producers
read more >>

2022-07-17

PGA Podcast on Biosecurity threat posed by Foot & Mouth Disease
read more >>

2020-06-12

Tier 3 Railways Need to be Economically Viable
read more >>
CONTACT INFORMATION
POSTAL ADDRESS

PO Box 889
West Perth
Western Australia 6872

PHONE

(08) 9212 6900