Press Release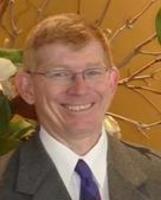 LIVESTOCK FORGOTTEN IN ANIMAL WELFARE FUNDING - PGA
2011-05-16
While welcoming the decision of the State Government to increase funding of the RSPCA to $500,000 for the protection and promotion of animal welfare, the Pastoralists and Graziers' Association is calling for a similar doubling in government expenditure to assist pastoralists and farmers in protecting livestock from vicious and unrelenting attacks by wild dogs.
"Wild dog attacks are vicious, brutal and are the most significant example of animal cruelty in Western Australia," PGA Livestock Executive officer Ian Randles said today.
"Wild dogs do not kill livestock outright, but maul them and then leave them to die a slow and agonising death."
"Attacks by wild dogs are increasing throughout the State and the problem has been exacerbated by the lack of Government funding to assist pastoralists with baiting programs and professional doggers."
"What was once considered to be a situation restricted to the pastoral regions is now encroaching into agricultural areas, with attacks on sheep and cattle occurring in the eastern fringes of the wheatbelt," Mr Randles said.
"Farmers in Esperance are now having to provide their own funding through an additional levy on their rates in order to protect the welfare of their animals."
"The Government needs to provide significant funding in its Budget to address this issue, as the welfare of our livestock is just as important as the welfare of our pets."
News
2023-04-11

Important Industry Survey on Live Sheep Exports from WA Producers
read more >>

2022-07-17

PGA Podcast on Biosecurity threat posed by Foot & Mouth Disease
read more >>

2020-06-12

Tier 3 Railways Need to be Economically Viable
read more >>
CONTACT INFORMATION
POSTAL ADDRESS

PO Box 889
West Perth
Western Australia 6872

PHONE

(08) 9212 6900