Press Release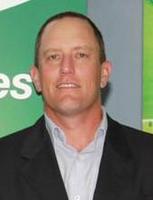 LEGAL & MEDIA BLITZKRIEG ON GM FARMER SAYS PGA
2012-04-04
The Pastoralists and Graziers Association (PGA) said yesterday's lodgement of a writ in the WA Supreme Court by Slater and Gordon on behalf of farmer Stephen Marsh was just another attempt to prevent his neighbour from growing GM canola on his own land.
"Slater and Gordon concede that the GM farmer has broken no laws and has complied with all the requirements for growing GM crops," PGA Western Graingrowers chairman John Snooke said.
'It appears to us that the litigators are demanding a right to exercise a veto over the technology that their neighbouring farmer wishes to use - a veto that has never previously existed and if allowed would make any improved practices in farming impossible to achieve."
"The litigators are also demanding impossible standards that cannot be met in any biological system such as farming, specifically a standard of zero tolerance for adventitious presence of foreign materials," he said.
"West Australian farmers are under severe pressure to remain competitive in the global market and we cannot see how the litigators can claim to be acting in the pubic interest when they are seeking to prohibit growers integrating new technology into their farming systems as they see fit and as they have traditionally done."
"Our sympathy lies with the GM farming family who have to endure yet another year defending their livelihood in the face of a legal and media blitz."
News
2023-04-11

Important Industry Survey on Live Sheep Exports from WA Producers
read more >>

2022-07-17

PGA Podcast on Biosecurity threat posed by Foot & Mouth Disease
read more >>

2020-06-12

Tier 3 Railways Need to be Economically Viable
read more >>
CONTACT INFORMATION
POSTAL ADDRESS

PO Box 889
West Perth
Western Australia 6872

PHONE

(08) 9212 6900