Press Release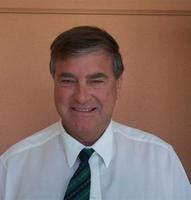 It's Time for Labor to Meet WA Livestock Families
2011-06-21
The President of the Pastoralists and Graziers' Association has called on Federal and State Labor MP's to meet with the WA livestock industry in Geraldton this Friday prior to the weekend's WA State Labor Conference in Perth.
"It is time that the Gillard Government meets face to face with the true casualties of its decision to ban livestock exports to Indonesia – the families of West Australian livestock producers," PGA President Rob Gillam said.
"The WA livestock industry will be meeting in Geraldton this Friday, the day before the WA State Labor Conference, and we encourage Federal and State Labor MP's, including the Prime Minister to attend this important meeting and listen to the families and businesses that are being severely impacted by Labor's live export ban."
"The Gillard Government has a moral obligation to front up and listen to the concerns of ordinary regional West Australians who are now facing a bleak future due to their actions, rather than continuing to meet with animal rights activists bent on destroying the livelihoods of thousands of WA families."
The Pastoralists and Graziers' Association (PGA) will be holding an All of Industry Forum in Geraldton on Friday 24 June, commencing at 1:00pm at the Department of Agriculture (Geraldton), 20 Gregory Street, Geraldton.
This landmark event will include input from pastoralists, agricultural producers, station employees, Aboriginal pastoral stations, stockmen, peak industry bodies, livestock agents, exporters, road transport operators, contractors, helicopter companies, local businesses, regional communities, politicians, and regional families.
Meat and Livestock Australia (MLA) Chairman Don Heatley will also attend the meeting, as well as Federal and State politicians.
The meeting will be followed by a peaceful protest march to the Freemasons Hotel in support of Live Exports at 5pm.
Further Enquiries
Rob Gillam

Mb

0427 275 026
Media

Sheldon Mumby

08 9479 4599

Mb: 0427 125 478
News
2020-06-12

Tier 3 Railways Need to be Economically Viable
read more >>

2020-06-03

Time for McGowan to Stand Up for Live Exports
read more >>

2020-05-28

PGA Urges Federal Govt to Provide Exemption
read more >>
CONTACT INFORMATION
STREET ADDRESS

Ground Floor, 28-42 Ventnor Ave
West Perth
Western Australia 6005

POSTAL ADDRESS

PO Box 889
West Perth
Western Australia 6872

PHONE

(08) 9212 6900

FAX

(08) 9485 0299