Press Release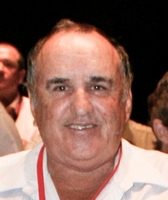 HERITAGE STUDY HAS NO SPECIFICS - PGA
2010-03-30
Kimberley pastoralists want much more information on the proposed national heritage listing of the region before commenting on its impact.
PGA Kimberley Chairman Jim Motter said study information available on the Heritage Council's website was confined to a 'meaningless broadbrush' of the region deliberately avoiding any mention of direct action that might affect key stakeholders.
"Pastoralists, pearlers, fishermen and miners have been deliberately excluded from the study process, which has obviously been put together by anthropologists and academics with exclusive input from Aboriginal and environmental interest groups."
"It has as much community credibility at the moment as the Environment Minister's blueprint for domestic insulation."
Mr Motter said pastoralists and other industry groups wanted specific detail of which properties would be affected by the proposed national and world heritage listing.
Industry stakeholders and the State Government have so far been excluded from this study process, despite our constant pleas for detail.
"The Canberra-based academics in the Heritage Council have therefore got away to a bad start with those of us who live in the Kimberley region. They need to realise that neither industry, local government or the State will stand by and watch this unique, historic region declared a 'no-go' area."
News
2023-04-11

Important Industry Survey on Live Sheep Exports from WA Producers
read more >>

2022-07-17

PGA Podcast on Biosecurity threat posed by Foot & Mouth Disease
read more >>

2020-06-12

Tier 3 Railways Need to be Economically Viable
read more >>
CONTACT INFORMATION
POSTAL ADDRESS

PO Box 889
West Perth
Western Australia 6872

PHONE

(08) 9212 6900