Press Release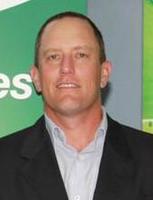 HAL LESSON FOR GRDC
2014-05-19
The Chairman of the PGA Western Grain Growers Committee, Mr John Snooke today called on the GRDC to widen the scope of its governance review to the performance of its R&D activities.
He drew attention to the recent review of Horticulture Australia Limited that showed the way levy money is spent is of great concern to farmers.
Mr Snooke said the governance review will deliberately avoid statutory funding arrangements and operational matters, when these are precisely the matters of interest to those farmers whose levies pay for GRDC activities.
He said the review is just a smoke screen for the GRDC to conceal its lack of R&D productivity improvement in the broad-acre cropping sector.
Mr Snooke said it seems likely the review is a box ticking exercise designed to justify the conversion of the GRDC into an industry owned corporation (IOC).
He predicted that if the GRDC transitioned into an IOC, it may become even more unaccountable to levy payers than it already is.
Mr Snooke said in this climate of tight budgetary restrictions at both the state and federal levels, it was time for the Commonwealth Government to withdraw its matching funding and make the GRDC levy voluntary.
He said levy payers could then decide if the value proposition offered by the GRDC is worth the money they pay in levies.
Mr Snooke said Western Australia's grain growers are amongst the most efficient in the world and have a proven track record of producing more grain with fewer inputs. In a world where every dollar counts, WA's farmers must have control over where the GRDC spends their money.
Only in this way will an informed decision on the future structure of the GRDC be made.
News
2023-04-11

Important Industry Survey on Live Sheep Exports from WA Producers
read more >>

2022-07-17

PGA Podcast on Biosecurity threat posed by Foot & Mouth Disease
read more >>

2020-06-12

Tier 3 Railways Need to be Economically Viable
read more >>
CONTACT INFORMATION
POSTAL ADDRESS

PO Box 889
West Perth
Western Australia 6872

PHONE

(08) 9212 6900