Press Release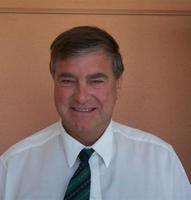 Government Ignores WA Cattlemen - PGA
2011-06-08
The Pastoralists and Graziers' Association of WA is shocked at the Federal Government's decision to suspend all live cattle exports to Indonesia, and believes that a long term ban will not only cripple the Western Australian cattle industry but destroy the livelihood of cattle producers, families and communities in Northern WA.
"Having met last night with the Prime Minister in Darwin, I am extremely disappointed that the Government has taken this immediate action," PGA President Rob Gillam said.
"Producers have been working with the Federal Government and with industry, including as late as yesterday, to come up with a plan to assure the appropriate safeguards are in place throughout the supply chain, including the PGA's call for mandatory use of stunning."
"This knee jerk decision has been made without any thought to the devastating effect a ban will have on the cattle industry in Western Australia, and whether compensation will be provided to the innocent families whose only source of income has now been removed."
"While supportive of the Government taking action to improve animal welfare in Indonesian abattoirs, this hasty decision to suspend all cattle exports to Indonesia will destroy the livelihood of thousands of producers and their families," said Mr. Gillam
"This suspension has placed WA's entire $250 million live export beef industry in jeopardy, and will potentially create serious animal welfare and environmental issues in Australia if unaddressed.
"WA's northern cattle industry is heavily dependent on the Indonesian market. Mustering is already underway and if markets remain closed, producers, including indigenous owned stations, will be left with thousands of animals and no source of income," he said.
"This will lead to over-grazing, lack of feed, and other animal welfare issues."
"However the main issue will be the destruction of the lives of thousand of families in Western Australia who, through no fault of their own, face losing their livelihood."
News
2023-04-11

Important Industry Survey on Live Sheep Exports from WA Producers
read more >>

2022-07-17

PGA Podcast on Biosecurity threat posed by Foot & Mouth Disease
read more >>

2020-06-12

Tier 3 Railways Need to be Economically Viable
read more >>
CONTACT INFORMATION
POSTAL ADDRESS

PO Box 889
West Perth
Western Australia 6872

PHONE

(08) 9212 6900