Press Release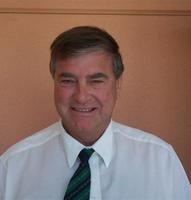 GRYLLS TO OPEN PGA CONVENTION
2011-02-21
Hon Brendon Grylls MLA, Minister for Regional Development and Lands will officially open the Pastoralists and Grazier's Association Annual Convention on Friday 25 February.
"The PGA is extremely pleased that Minister Grylls will be opening this years convention," PGA President Rob Gillam said.
"While Minister Grylls was originally to be speaking on Pastoral issues, I cannot think of any politician who would be better placed to open the PGA convention."
"Minister Grylls is a strong supporter of the pastoral industry; a passionate advocate for regional development and is well versed on the issues affecting the families and communities in regional Western Australia."
"As Minister for Regional Development and Lands, as well as the local member for Central Wheatbelt, Minister Grylls is able to present a unique overview of the issues affecting primary producers, whether they reside in the Kimberley, Gascoyne or in the central Wheatbelt."
Minister Grylls will be opening the PGA conference as a result of Federal Agriculture Minister, Senator Joe Ludwig having to cancel due to unexpected commitments in Canberra.
This years PGA Convention will have an impressive line up of dynamic and exciting speakers including leading Australian financial journalist and commentator Michael Pascoe, State Agriculture Minister Terry Redman, General Manager of Cargill Australia Robert Green, Grain Producers Australia Chairman Peter Mailer, CBH Chief Financial Officer David Moroney, James Point Private Port Pty Ltd CEO Bryn Martin, Cattle Council Australia President Greg Brown and Private Property Rights Lawyer and Murdoch University lecturer Lorraine Finlay.
News
2023-04-11

Important Industry Survey on Live Sheep Exports from WA Producers
read more >>

2022-07-17

PGA Podcast on Biosecurity threat posed by Foot & Mouth Disease
read more >>

2020-06-12

Tier 3 Railways Need to be Economically Viable
read more >>
CONTACT INFORMATION
POSTAL ADDRESS

PO Box 889
West Perth
Western Australia 6872

PHONE

(08) 9212 6900