Press Release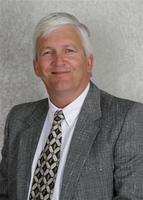 FORMER CBH CHAIRMEN TO ADDRESS GROWERS
2009-10-12
CBH past Chairmen Alan Watson, Robert Sewell and Tony Critch have accepted an invitation from the Wongan Hills District Committee of the Pastoralists and Graziers' Association to speak on commercialisation of the grower cooperative at Wongan Hills on Monday 19 October.
Meeting convenor Gary McGill said the PGA had first discussed demutualisation of CBH with then Chairman Alan Watson in the late 1990's.
"Since then, every equivalent grain organisation in Australia has restructured and made ready for major changes to the industry, while CBH flounders in costly indecision."
Mr McGill said early attempts to commercialise CBH had been sabotaged and an attempt by ABB to merge with the WA cooperative last year had been rejected by the Board without reference to grower members.
"We are aware of recent wheatbelt meetings on this subject, but believe the PGA has a role to ensure wider discussion on the issue."
The meeting is set for 2.00pm at the Harvest Room of the Wongan Hills hotel.
Past Chairmen Alan Watson, Robert Sewell and Tony Critch will give their views and take part in a panel question and answer session at 4.00pm.
The meeting will be asked to consider a motion:
"That the CBH Board proceed with the process of demutualisation of CBH LTD and replace it with a commercial, corporate entity."
Inquiries relating to the meeting should be directed to Gary McGill on 96 287 058.
News
2023-04-11

Important Industry Survey on Live Sheep Exports from WA Producers
read more >>

2022-07-17

PGA Podcast on Biosecurity threat posed by Foot & Mouth Disease
read more >>

2020-06-12

Tier 3 Railways Need to be Economically Viable
read more >>
CONTACT INFORMATION
STREET ADDRESS

Ground Floor, 28-42 Ventnor Ave
West Perth
Western Australia 6005

POSTAL ADDRESS

PO Box 889
West Perth
Western Australia 6872

PHONE

(08) 9212 6900

FAX

(08) 9485 0299