Press Release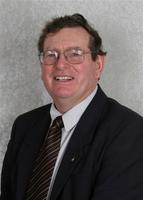 ETS COLLAPSE UNDERMINES AUSTRALIA'S CLEARING BANS
2010-04-28
Farmers in WA have awarded Prime Minister Kevin Rudd a full 10/10 for his spectacular backflip on Australia's ETS 'Solution' and have called for a full review of Australia's bans on land clearing.
Climate Change spokesman for the Pastoralists and Graziers' Association, Leon Bradley, said even though Australian farmers would not have been directly drawn into Mr Rudd's ETS 'vortex' until 2013 – had it proceeded – they were already incurring costs and liabilities in the name of climate change.
"Global warming is already proving to be one of the world's most elaborate scams and reaction to the hysteria generated by the IPCC has already begun to impact on energy costs."
"There are also at least 200 rural landowners in WA still being harassed and treated like criminals by our bureaucrats as they implement the land clearing bans that flowed from the Kyoto and COAG agreements of 15years ago."
"Yet like NSW farmer Peter Spencer, these WA landowners have already borne the full brunt of the climate change 'scam' on behalf of the entire Australian community. In many cases their businesses and their lives have been wrecked, yet they have received, no recognition and no compassion or compensation."
Mr Bradley said he had told the recent senate inquiry into the impact of vegetation controls in Perth that the recent admission by IPCC lead author Dr Phil Jones that there had been no significant global warming for the past 15years, was alone, significant cause to dismantle Australia's universal bans on land clearing.
"It is unbelievable that all of our politicians apart from Senator Stephen Fielding, continue to ignore such a widespread attack on private property rights, in the name of a theory that has now been so widely disproved."
He said alternative energy initiatives and targets had so far generated higher costs only and were already flowing through directly to the rural sector and the community as a whole."
"And already many of our levies and grants for research through the Grains Research and Development Council, Meat and Livestock Australia, CSIRO and other institutions have been directed at initiatives to 'cope' with the now rapidly unravelling theories on global warming."
Mr Bradley said Iceland's recent volcanic eruption would probably have a greater impact on global climate change in a cooling capacity, than any man-made warming impacts."
"Yet IPCC and its heavily funded and now discredited 'world scientific conspiracy' continue to deliberately ignore the facts," he said.
News
2020-06-12

Tier 3 Railways Need to be Economically Viable
read more >>

2020-06-03

Time for McGowan to Stand Up for Live Exports
read more >>

2020-05-28

PGA Urges Federal Govt to Provide Exemption
read more >>
CONTACT INFORMATION
STREET ADDRESS

Ground Floor, 28-42 Ventnor Ave
West Perth
Western Australia 6005

POSTAL ADDRESS

PO Box 889
West Perth
Western Australia 6872

PHONE

(08) 9212 6900

FAX

(08) 9485 0299