Press Release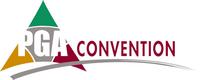 EMERGENCY INDUSTRY FORUM ON SHEEP LIVE EXPORTS TO BE HELD AT PGA CONVENTION
2012-09-20
Recent concerns about a potential shut down of WA live sheep exports to the Middle East will be addressed next Wednesday morning at the PGA Convention, with the addition of an Emergency Industry Forum to be addressed by Sheep Meat Council of Australia CEO, Rob Cullen and PGA President Rob Gillam.
This is a unique opportunity for producers, exporters, politicians and the media to gain further insight into what is really happening with the live sheep industry and work on an effective plan to ensure the long-term stability of this vital industry.
The emergency forum will be held during the mid morning session commencing at 9.00am on Wednesday 26 September at the Boundary Room, WACA Ground, Nelson Crescent East Perth.
To ensure you do not miss this exciting opportunity please ensure you have registered to attend the PGA Convention.
News
2023-04-11

Important Industry Survey on Live Sheep Exports from WA Producers
read more >>

2022-07-17

PGA Podcast on Biosecurity threat posed by Foot & Mouth Disease
read more >>

2020-06-12

Tier 3 Railways Need to be Economically Viable
read more >>
CONTACT INFORMATION
STREET ADDRESS

Ground Floor, 28-42 Ventnor Ave
West Perth
Western Australia 6005

POSTAL ADDRESS

PO Box 889
West Perth
Western Australia 6872

PHONE

(08) 9212 6900

FAX

(08) 9485 0299