Press Release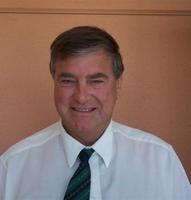 DROUGHT MEASURES WILL HELP RURAL COMMUNITIES
2010-11-10
The Pastoralists and Graziers' Association President Rob Gillam has welcomed the support offered to rural communities today by the Premier Colin Barnett and the Minister for Agriculture Terry Redman.
"The Government package is driven by the extreme, ongoing conditions in much of Western Australia and will assist local communities in dealing with the impact of drought in their region."
Mr Gillam congratulated the Government for resisting temptation for individual support and giving the much needed community based relief.
"These are important measures which will help to address one of the most serious droughts this State has had to face and we are grateful for the government's ongoing support, " Mr Gillam said.
News
2020-06-12

Tier 3 Railways Need to be Economically Viable
read more >>

2020-06-03

Time for McGowan to Stand Up for Live Exports
read more >>

2020-05-28

PGA Urges Federal Govt to Provide Exemption
read more >>
CONTACT INFORMATION
STREET ADDRESS

Ground Floor, 28-42 Ventnor Ave
West Perth
Western Australia 6005

POSTAL ADDRESS

PO Box 889
West Perth
Western Australia 6872

PHONE

(08) 9212 6900

FAX

(08) 9485 0299