Press Release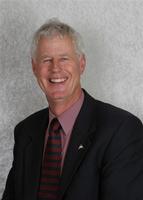 DEADLINE LOOMING ON PASTORAL LEASE RENEWALS SAYS PGA
2015-06-09
Pastoralists who have not signed and returned their lease renewal documents, or have addressed outstanding compliance issues need to do so as a matter of urgency the Pastoralists and Graziers Association (PGA) said today.
"With the 30th of June deadline soon approaching, over 400 signed lease renewal documents have been returned to the Department of Lands,' PGA President Tony Seabrook said.
"It is imperative that pastoralists return their signed documentation well before the 30th of June to ensure that their lease is renewed," he said.
"All pastoral leases expire at midnight on 30 June 2015 and there is no second chance. If you have not returned your signed lease renewal documents before then, you will not have a lease."
"It is also extremely important for all pastoralists to ensure they have no outstanding compliance issues, because even if you have signed and submitted your lease renewal documentation, your lease may not be renewed due to rent arrears or overdue annual returns."
Pastoral lease holders are encouraged to contact the Department of Lands Pastoral Lease Renewal Team on (08) 6552 4526, or the PGA on 9212 6900 should they have any queries on their lease renewals.
News
2023-04-11

Important Industry Survey on Live Sheep Exports from WA Producers
read more >>

2022-07-17

PGA Podcast on Biosecurity threat posed by Foot & Mouth Disease
read more >>

2020-06-12

Tier 3 Railways Need to be Economically Viable
read more >>
CONTACT INFORMATION
POSTAL ADDRESS

PO Box 889
West Perth
Western Australia 6872

PHONE

(08) 9212 6900