Press Release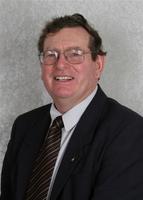 CPRS EXEMPTIONS SHOULD BE UNIVERSAL - PGA
2009-11-16
The carbon emissions exemption for agriculture won by the federal opposition should be extended to all other key Australian industries, according to the Pastoralists and Graziers' Association.
PGA Climate Change spokesman, Leon Bradley said the exemption would save agriculture from a costly, regulatory nightmare.
"It is a win win outcome for agriculture and the climate because including farming would have had no effect on the climate, in the same way that the inclusion of all other Australian industries will have no beneficial effect."
Mr Bradley said evidence was mounting to show the only predictable impact of a CPRS was that Australia's supply of cheap and reliable energy would rapidly diminish, to the disadvantage of Australian industry and living standards.
"Fresh from this success, the opposition should now be pushing for Australia to abandon the Rudd Government's fatally flawed CPRS legislation," he said
News
2023-04-11

Important Industry Survey on Live Sheep Exports from WA Producers
read more >>

2022-07-17

PGA Podcast on Biosecurity threat posed by Foot & Mouth Disease
read more >>

2020-06-12

Tier 3 Railways Need to be Economically Viable
read more >>
CONTACT INFORMATION
POSTAL ADDRESS

PO Box 889
West Perth
Western Australia 6872

PHONE

(08) 9212 6900