Press Release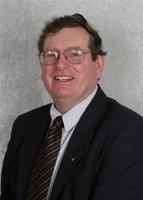 CLIMATE CHANGE LEAKS DEMAND NEW REVIEW
2009-11-25
The Australian Parliament is obliged

to

demand

an overdue 'due diligence' on global warming

science before any further moves to subject Australia to an Emissions Trading scheme are made, Pastoralists & Graziers Association Climate Change spokesman Leon Bradley declared today.
Mr Bradley said the disclosure of hacked emails from the Climate Research Unit at East Anglia University could not be ignored.
"It now seems that those responsible for the global warming campaign have been unable to agree on the figures and methods they have been using to deceive world communities."
"The highly incriminating nature of these emails demands new due diligence – at least by Australia – to reassess the global warming science and its interpretation."
"The scientists involved are key authors behind the scientific findings of the IPCC, the body pushing to create a trillion dollar intervention into global markets."
"However the so-called science behind the global warming 'scare' must now be seen to lack credibility and integrity," Mr Bradley said.
He said Australian Government agencies had been implicated in supporting the work of Phil Jones and his colleagues at the Climate Research Unit and their involvement also demanded investigation.
"Kevin Rudd and Malcolm Turnbull have been pushing Australia towards an ETS because they see a massive new funding source as well as a new potential for political control over business and individual activity."
"But even the increased compensation packages now on offer to the Coalition, can never justify the needless cost and extensive damage energy rationing would cause to Australia," he said.
News
2023-04-11

Important Industry Survey on Live Sheep Exports from WA Producers
read more >>

2022-07-17

PGA Podcast on Biosecurity threat posed by Foot & Mouth Disease
read more >>

2020-06-12

Tier 3 Railways Need to be Economically Viable
read more >>
CONTACT INFORMATION
POSTAL ADDRESS

PO Box 889
West Perth
Western Australia 6872

PHONE

(08) 9212 6900