Press Release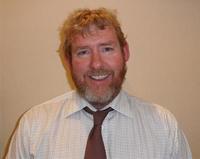 CAUTIOUS WELCOME FROM PGA ON ENVIRONMENTAL OFFSETS POLICY
2011-10-03
The Pastoralists and Graziers' Association (PGA) has cautiously welcomed the release of the WA State Government's Environmental Offsets Policy.
PGA NRM and Private Property Rights Committee Chairman Gary Peacock said that while the policy may provide an avenue of compensation for those farmers who have their land locked up due to clearing bans, there is still a need for legislation which will secure the rights of private property owners.
"We welcome the Government's initiative to ensure that environmental offsets are applied in a transparent manner, especially the creation of an Environmental Offsets Public Register," Mr Peacock said.
"The creation of an open and transparent offset system may provide landowners with a possible new option for compensation in cases where their land is impacted by environmental values."
"However, environmental offsets are no substitute for Private Property Rights legislation that will allow for fair and reasonable compensation to be provided to farmers whose land has been rendered useless due to clearing bans and environmental regulation."
"This policy should serve as the first step in ensuring that an overall legislative framework is established to ensure that the rights of rural land owners are protected and that the ability of farmers to use their land is given full consideration under the Environmental Protection Act," said Mr Peacock.
"The PGA will continue to work with the Government and other stakeholders to further develop this framework and ensure the rights of private property owners in Western Australia."
News
2023-04-11

Important Industry Survey on Live Sheep Exports from WA Producers
read more >>

2022-07-17

PGA Podcast on Biosecurity threat posed by Foot & Mouth Disease
read more >>

2020-06-12

Tier 3 Railways Need to be Economically Viable
read more >>
CONTACT INFORMATION
POSTAL ADDRESS

PO Box 889
West Perth
Western Australia 6872

PHONE

(08) 9212 6900