Press Release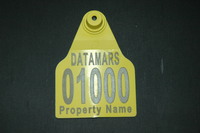 CATTLE EAR TAGS EXPRESSION OF INTEREST - FOR PGA MEMBERS
2012-03-02
We at the PGA are always trying to find ways to help our members cut costs and save money. One opportunity we have available to members is by purchasing DATAMARS cattle tags through the PGA.
These prices have already been confirmed to be cheaper than what our members paid last year for competitor branded cattle tags. Some members purchasing small numbers of tags have confirmed that they have paid more than $5.00 per NLIS tag, others purchasing large quantities have paid $3.19 per tag last season.
The more PGA members order the cheaper the tag costs are to you.

I therefore urge you to consider supporting the PGA's venture into providing members with a cost effective way to purchase cattle tags.
Please complete the Expression of Interest form attached and fax it back or email your request to the PGA by no later than 15 March. A confirmation email quoting prices will be forwarded to you.
Should you wish to discuss this offer personally with the PGA, please contact Jenni Stawell at the PGA office on 08 9479 4599.
News
2023-04-11

Important Industry Survey on Live Sheep Exports from WA Producers
read more >>

2022-07-17

PGA Podcast on Biosecurity threat posed by Foot & Mouth Disease
read more >>

2020-06-12

Tier 3 Railways Need to be Economically Viable
read more >>
CONTACT INFORMATION
STREET ADDRESS

Ground Floor, 28-42 Ventnor Ave
West Perth
Western Australia 6005

POSTAL ADDRESS

PO Box 889
West Perth
Western Australia 6872

PHONE

(08) 9212 6900

FAX

(08) 9485 0299