Press Release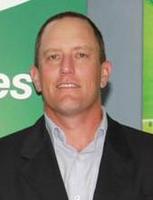 BISHOP IN CHECK AS BARNETT SUPPORTS WA WHEAT FARMERS DEREGULATION
2012-09-24
Western Australian wheat farmers are applauding WA Liberal Premier Colin Barnett's warning to his Federal Liberal counterparts that failing to abolish Wheat Exports Australia will only serve to hurt farmers and say that the Premier's support should be a clear indication to the Coalition that the nation's largest wheat exporting state is no longer prepared to be regulated.
"The stance taken by the Premier on this matter clearly shows that the comments made by Deputy Opposition Leader Julie Bishop that there is no united view amongst wheat growers in Western Australia on deregulation is nothing more than political spin in an attempt to appease Eastern States members of the Coalition," PGA Western Grain Growers Chairman John Snooke said.
"The Premier's comments, as well as those made by the PGA, the WA Farmers Federation and WA grower owned cooperative CBH clearly show that Western Australia will not tolerate any further delays in having its $2.5billion industry deregulated."
"The WA wheat industry is united on this issue and Ms Bishop needs to stop listening to those agri-politicians and farmers who are merely the puppets of Eastern States grower groups committed to ensuring that the path to full deregulation will never be achieved and that WA wheat growers will once again be subjected to unnecessary regulatory oversight and monopoly control."
"The wheat export industry is not only the main economic driver for the majority of farmers and regional communities in Western Australia, but is also the State's fourth largest export commodity, after iron ore, gold and oil and gas - and directly and indirectly employs thousands of West Australians, from truck drivers, railway workers and bin operators in the Wheatbelt; to stevedores and port operators in Fremantle, Albany, Geraldton and Esperance; to grain traders and commodity brokers in St Georges Terrace."
"The decision by the Federal Liberal Party to delay any action on deregulation of the wheat industry for another two years will force the WA wheat export industry to continue to disproportionately pay the Wheat Export Charge, which is nothing more than a discriminatory tax just as damaging as the Carbon and Mining Taxes," he said.
News
2023-04-11

Important Industry Survey on Live Sheep Exports from WA Producers
read more >>

2022-07-17

PGA Podcast on Biosecurity threat posed by Foot & Mouth Disease
read more >>

2020-06-12

Tier 3 Railways Need to be Economically Viable
read more >>
CONTACT INFORMATION
POSTAL ADDRESS

PO Box 889
West Perth
Western Australia 6872

PHONE

(08) 9212 6900