Press Release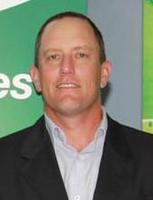 BISHOP'S GAMBIT FAILS - WA WHEAT GROWERS CALL ON ABBOTT
2012-09-19
Western Australian wheat farmers are calling for Opposition Leader Tony Abbott to step in and front up to the nation's largest export wheat growers and explain why his Federal Liberal Party is refusing to follow through on its previous commitment for full deregulation of the wheat industry.
"The vacuous comments made today by Deputy Liberal Leader Julie Bishop in defending the Federal Coalition's decision to not support the full deregulation of WA's $2.5billion wheat export industry clearly shows that Mr Abbott's Liberal Party Deputy is either ineffective, incompetent - or both - in advocating the interests of Western Australian wheat farmers," PGA Western Grain Growers Chairman John Snooke said today.
"Perhaps instead of listening to the advice of Eastern States politicians like Liberal Senator Bill Heffernan who cannot decide what Party he actually belongs to; Nationals Senator Fiona Nash who is still pleading for the return of the AWB; or Independent Tony Windsor who is only interested in his own political future, Mr Abbott and his Deputy should be listening to the wheat growing constituents of Western Australia who have the most to lose from their decision to not support full deregulation of the wheat export market."
"Western Australian wheat farmers produce the majority of the nation's export wheat and have expressed their support for full deregulation of the wheat industry in submissions to the Parliament, the Senate, the Productivity Commission and to individual politicians from all sides of Government, yet the Liberal Party only seems interested in listening to a small number Eastern States growers who are determined to re-regulate the entire grains industry."
"These growers and their Eastern National Party parrots are committed to ensuring that WA wheat growers continue to disproportionately fund the .22c/tonne Wheat Export Charge and pay for industry good functions, which is nothing more than agri-political speak for funding junkets and creating jobs for the boys."
"The minor problems that have occurred since the path to deregulation started in 2008 are merely legacy issues which have arisen from 75years of operating under the single desk and have been effectively resolved through normal commercial practices."
"There is not one piece of factual evidence to support the Coalition's decision to delay the full deregulation of the wheat industry," Mr Snooke said.
"Mr Abbott needs to immediately come out to Western Australia and meet with the industry stakeholders his Coalition is determined to destroy."
News
2023-04-11

Important Industry Survey on Live Sheep Exports from WA Producers
read more >>

2022-07-17

PGA Podcast on Biosecurity threat posed by Foot & Mouth Disease
read more >>

2020-06-12

Tier 3 Railways Need to be Economically Viable
read more >>
CONTACT INFORMATION
STREET ADDRESS

Ground Floor, 28-42 Ventnor Ave
West Perth
Western Australia 6005

POSTAL ADDRESS

PO Box 889
West Perth
Western Australia 6872

PHONE

(08) 9212 6900

FAX

(08) 9485 0299