Press Release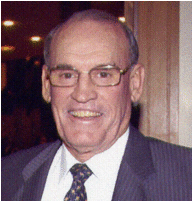 BEEF REPORT CRITICS SHOULD PUT UP - PGA
2009-10-15
Individual attacks on WA's new Beef Stocktake Report will not diminish the need for a united industry push to restructure beef processing and marketing in WA, PGA Meat Committee Chairman, Tim D'Arcy said today.
"This report identifies key beef industry issues – specifically the need to achieve greater processing competition in this State."
"There are proposals to enhance investment by removing barriers to development and to protect processors and producers from urban and other threats. These initiatives will demand total industry support to gain Government approval."
"Critics of the report therefore need to decide if they will support the recommendations or whether they intend to keep attacking from the sidelines."
Mr D'Arcy said the report focussed on a range of ideas and incentives to guide WA's beef industry to a more viable and secure future.
"There are provisions to assist both producers and processors that deserve our full support."
"We will be appealing to Mike Introvigne and critics of the report to join us at pointing industry fingers forward, not at each other. To do otherwise will ensure further erosion of the industry."
News
2023-04-11

Important Industry Survey on Live Sheep Exports from WA Producers
read more >>

2022-07-17

PGA Podcast on Biosecurity threat posed by Foot & Mouth Disease
read more >>

2020-06-12

Tier 3 Railways Need to be Economically Viable
read more >>
CONTACT INFORMATION
POSTAL ADDRESS

PO Box 889
West Perth
Western Australia 6872

PHONE

(08) 9212 6900