Press Release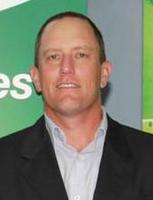 BAD SOLUTION TO FAKE PROBLEM SAYS PGA
2012-06-15
The Pastoralists and Graziers Association has thrown its support behind the Australian Grain Exporters Association (AGEA) rejection of claims that Australia's grain exporting reputation is at risk from issues with the quality and integrity of grain purchased in the deregulated market.
PGA Western Graingrowers Chairman John Snooke said concerns raised by Grower groups including Grain Producers Australia (GPA) of a potential decline in export wheat quality if the Government proceeds with the phasing out of Wheat Exports Australia (WEA) were unfounded and merely an attempt to re-regulate the market.
"Quite simply the deregulation of wheat exports has been a tremendous success and the reputation of Australian wheat in the international market continues to increase since the removal of the single desk'" Mr Snooke said.
"According to the WEA Growers Report deregulation has led to a 'dramatic increase" in the number of export wheat consignees, including a 50% increase in the number of bulk consignees in 2010/11 over the previous 10year average."
"This is primarily due to competing exporters finding new customers who, for various reasons, were unable to purchase Australian wheat under the previous monopoly marketing regime."
"As well West Australian growers have seen continued improvement in the value of their wheat, with the basis improving by $20/tonne immediately following deregulation and hitting extremes of $90."
"So if the current free market system is creating more customers, increasing the demand for Australian wheat and provide better returns for growers, why would you want to re-regulate the industry by retaining the WEA and expanding its role to provide oversight of export quality controls?"
"This continual unsubstantiated rhetoric that the reputation of Australian wheat is being threatened by free marketers is just a push by the GPA and the former Grains Council of Australia affiliates who directly benefited from the previous government control of wheat marketing arrangements, to revert back to a system where they can once again become relevant."
"The Government's decision to wind up the WEA further enhances the already proven success of the commercialisation of the wheat industry and circumvents the ambitions of those half baked agri-politicians who once again seek to control the wheat industry through political means."
"To reverse course now would just be a tragedy."
News
2023-04-11

Important Industry Survey on Live Sheep Exports from WA Producers
read more >>

2022-07-17

PGA Podcast on Biosecurity threat posed by Foot & Mouth Disease
read more >>

2020-06-12

Tier 3 Railways Need to be Economically Viable
read more >>
CONTACT INFORMATION
POSTAL ADDRESS

PO Box 889
West Perth
Western Australia 6872

PHONE

(08) 9212 6900