Press Release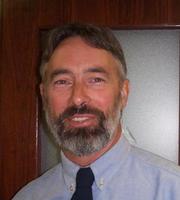 AWI PULLING WOOL OVER GROWERS
2011-02-11
The Pastoralists and Graziers Association (PGA) is critical of Australian Wool Innovation's allocation of 70% of growers' levies towards marketing rather than research. Wool chairman Digby Stretch said that AWI chairman Wal Merriman's claims that a 70-30 split of funds in favour of marketing is getting better returns for Australian wool growers is questionable.
"There is no evidence of any relationship between price and promotion," Mr Stretch said. "High prices are determined by strong demand and low supply, not marketing strategies."
"Mr. Merriman's claims that the spending of growers funds on a promotional campaign to provide retailers with the 'comfort that growers will get out and promote their product' is questionable."
Wool producers pay a 2% levy for research, development and marketing and promotion of Australian wool. The 2009 Wool Poll endorsed a 50/50 funding split between research and development and marketing.
"AWI should fix their promotional spending at last year's levels and use the surplus funds for research and development," Mr Stretch said.
"AWI should put the innovation back into wool by funding applied science and technology that can be extended on-farm and will draw other forms of private investment into the wool industry, not promotional activities that only benefit AWI."
"1.4% of woolgrowers' pre tax income funds is funding AWI promotion activities and with rising wool prices this is creating a great big windfall for AWI to the detriment of their members," said Mr Stretch.
"AWI needs to be responsible and accountable to their levy payers. Unlike conventional shareholders, levy payers can not just sell out of an industry owned corporation."
News
2020-06-12

Tier 3 Railways Need to be Economically Viable
read more >>

2020-06-03

Time for McGowan to Stand Up for Live Exports
read more >>

2020-05-28

PGA Urges Federal Govt to Provide Exemption
read more >>
CONTACT INFORMATION
STREET ADDRESS

Ground Floor, 28-42 Ventnor Ave
West Perth
Western Australia 6005

POSTAL ADDRESS

PO Box 889
West Perth
Western Australia 6872

PHONE

(08) 9212 6900

FAX

(08) 9485 0299