Press Release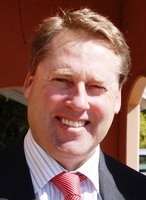 AWB PUSH FOR MORE COMPETITION
2009-05-12
The Pastoralists and Graziers Association and AWB agreed in Perth this week to promote greater competition within WA's bulk grain handling sector.
AWB Managing Director Gordon Davis visited the PGA's Belmont headquarters on Monday to discuss several key industry issues including the current ACCC access undertaking into Grain Express, closed loop marketing arrangements and grain bulk loading logistics.
He agreed with PGA Western Graingrowers Chairman Rick Wilson that competition in grain storage and freight was critical to resolving bottlenecks that had developed within WA's grain handling structures this past harvest.
The PGA Grains Chairman welcomed the offer from the AWB chief to work with PGA on key industry issues.
"We look forward to working with the AWB in ensuring that competition in the grain industry occurs, which will provide growers with the least cost pathway for their product," Mr Wilson said.
News
2023-04-11

Important Industry Survey on Live Sheep Exports from WA Producers
read more >>

2022-07-17

PGA Podcast on Biosecurity threat posed by Foot & Mouth Disease
read more >>

2020-06-12

Tier 3 Railways Need to be Economically Viable
read more >>
CONTACT INFORMATION
POSTAL ADDRESS

PO Box 889
West Perth
Western Australia 6872

PHONE

(08) 9212 6900