Press Release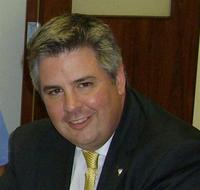 ANTI-GM RALLY A FAIRY TALE - PGA
2009-11-18
Today's small anti-GM rally in Perth confirmed declining public interest in the issue, according to the Pastoralists and Graziers' Association.
The PGA's Grains Policy Director, Sheldon Mumby said today's rally's 'fairy tale' theme was appropriate.
"Fairy tales originated in the Dark Ages as a way of denying people the benefits of scientific and technological advancement through fear and lies."
"This process continues to this day with the increasing unreality of the ongoing anti-GM campaign by Greenpeace and its State affiliates as they continue to play with the facts," Mr Mumby said.
"These are the same people dedicated to Kyoto and higher food cost for the world, but want to ban farmers from using technology that has already been proven to increase yields, reduce chemical use and lower emissions – with absolutely no risk to the population or the environment."
"It is time Greenpeace admitted it is on the wrong track and stopped trying to ferment opposition from a WA public that now largely accepts the increasing need for this technology."
"Out of the 419 submissions to WA's recent review of the GM Free Crops Areas Act, over 150 individual form letter submissions from Greenpeace were submitted, with a majority from outside Western Australia."
"The PGA submitted its submission in support of removing the moratorium on behalf of the 1,250 WA grain growers it represents."
"WA farmers want this technology, and are no longer prepared to remain in the Dark Ages."
News
2023-04-11

Important Industry Survey on Live Sheep Exports from WA Producers
read more >>

2022-07-17

PGA Podcast on Biosecurity threat posed by Foot & Mouth Disease
read more >>

2020-06-12

Tier 3 Railways Need to be Economically Viable
read more >>
CONTACT INFORMATION
STREET ADDRESS

Ground Floor, 28-42 Ventnor Ave
West Perth
Western Australia 6005

POSTAL ADDRESS

PO Box 889
West Perth
Western Australia 6872

PHONE

(08) 9212 6900

FAX

(08) 9485 0299